Oasis Guesthouse Bonaire
The place where YOU can relax, unwind and get in a flip flop state of mind
Oasis Guesthouse, unique on Bonaire, just like our guests
Best rate guarantee
Book Online

Check our DEALS

Flexible cancellation
5 minutes away from
The Southern scuba dive sites

Windsurf heaven Sorobon

Kiteboarding beach Atlantis
Wake-up peacefully
Comfortable Box-spring beds

Modern, airconditioned suites!

Ensuite bathroom

Communal/shared kitchen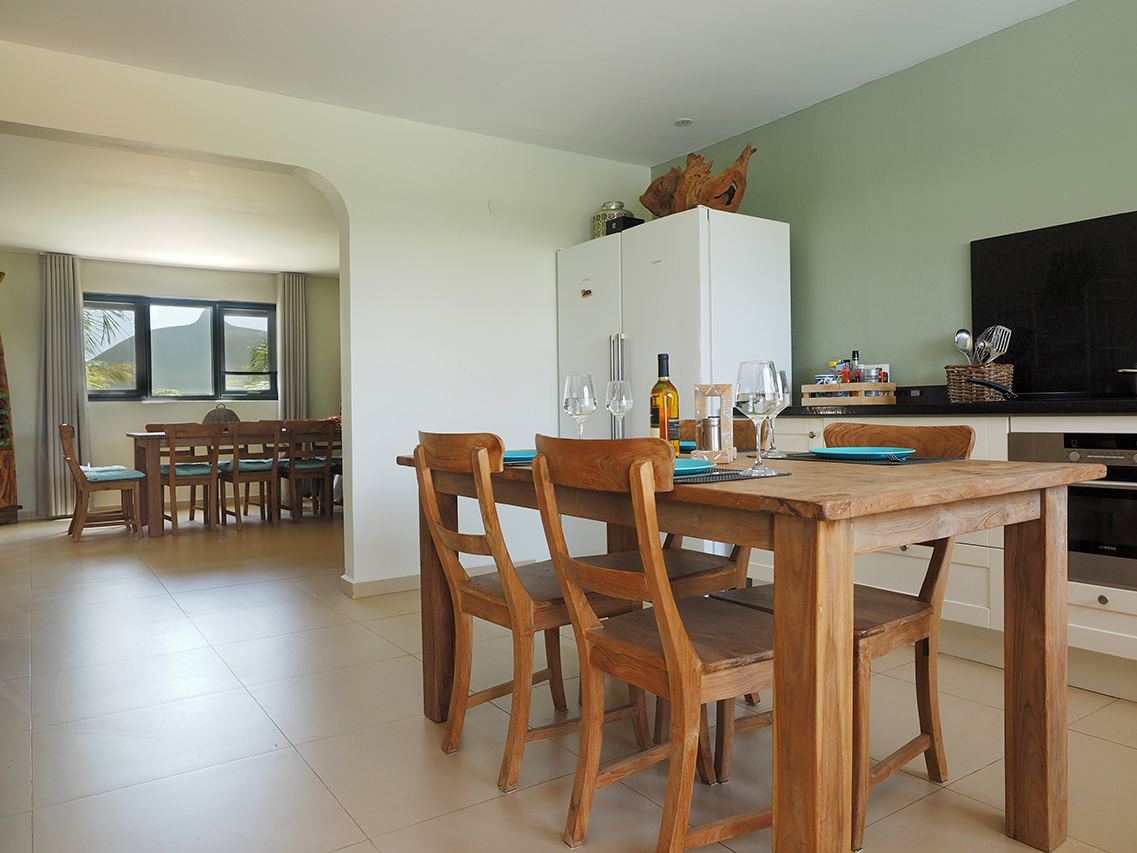 DIVE, KITE, WINDSURF & RELAX
Spend your night in one of the luxury suites
Oasis Guesthouse is a luxury Guesthouse on Bonaire
situated in the area Belnem
From Oasis YOU are in a couple of minutes at:
The beautiful Southern scuba diving sites,
Windsurfing heaven Sorobon/Lac Bay
Kiteboarding beach Atlantis
Leave behind your everyday worries
and plan your escape to
Oasis Guesthouse Bonaire.

Oasis is the place to stay

for a cozy & friendly

atmosphere!
Spend your night in one of the 7 luxury and air conditioned suites, all ready to be occupied either by couples, single travellers , traveling businessmen, a family or friends on vacation or anyone else!
The Guesthouse has comfortable luxury one- and two-bedroom suites with box spring beds, airconditioning and private ensuite bathroom 
Oasis has a fully equipped kitchen were you can prepare your own delicious breakfast, lunch or diner

You can relax & have a nice cold drink in the tropical garden with pool, and the beach is only 150 meters away.
We also offer additional services to make your stay as pleasant and comfortable as possible.
Always 5% discount when you book online
When travelling is not possible because of Covid-19, free cancellation (demonstrable, valid on stays til l30-June-2022)
Oasis Guesthouse Bonaire
7 Luxury Rooms & Suites
Whether you choose a DeLuxe room or a Superior Room, the suites are all just as beautiful and luxurious.
We can promise you a good night's sleep at Oasis Guesthouse Bonaire! All our comfortable, spacious and airconditioned rooms with a Caribbean twist are equipped with all comforts you need.
We offer DeLuxe Suites, Superior Suites, 2-bedroom Grande Suite, apartments and Villa Oasis.
DeLuxe Suite
Oasis Guesthouse Bonaire has 3 lovely DeLuxe Suites with private ensuite bathroom suitable for max. 2 persons. All suites are located on the ground floor.
Each room is modern and luxuriously furnished.
Superior Suites
The Superior Suites from Oasis are modern and luxuriously furnished. There are 2 Superior Suites with ensuite bathroom suitable for max 3 persons. One suite is located on the top floor with two balconies to enjoy the island breeze, the other suite is located on the ground floor.
2-Bedroom Grande Suite
Oasis Guesthouse has 1 2-Bedroom Grande Suite on the top floor, ideal for families or friends of max 5 persons. The Suite consist of 2 separate bedrooms and 1 walk-in bathroom… a rare find on the island!
Villa Oasis
Oasis Guesthouse Bonaire is very suitable as Villa  up to 18 persons. Only available on request.
Contact us for more information & reservations
Oasis Apartment
Oasis has 1 fully equipped apartment on the top floor. accessible via a private staircase
The apartment consists of 1 bedroom, livingroom with kitchen and a bathroom. Only available on request up to 4 months
Contact us for more information & reservations
 How to relax in the caribbean as little as 14 days even you have only $1000,00 to spend for your stay
 You want comfortable, cool & calm nights? 
Here is the perfect solution 
Airconditioned suites! 
Check our deals to save money!
Are you ready for adventures
Stay at Oasis Guesthouse Bonaire and make fantastic memories!
Bonaire's natural beauty lends itself to outdoor activities. There are plenty of unique activities and attractions that make Bonaire well worth visiting for non divers, too!
Your holiday matters! Therefore, we assist you to make your Bonaire experience unforgetable!
We are there to help you wether it be with Scuba diving, kitesurfing, windsurfing, car reservation or other assistence, just let us  know!
Snorkeling & Scuba diving
Bonaire offers scuba diving all year around and in a pristine underwater environment.
With access to many locations for shore diving and boat diving, Bonaire is an award winning diving destination as well as for beginners as experienced divers.
Kiteboarding
Bonaire's cool Caribbean trade winds provide the right environment forb kiteboarding almost 365 days a year.
From Oasis Guesthouse YOU are in a couple of minutes at the kiteboarding beach, located at the south-west part of the island.
Windsurfing
Sorobon, at Lac, is one of Bonaire's treasures!!
Bonaire has been recognized as one of the best places in the world to windsurf for novice through professional levels. 
The Windsurfing Professionals at Sorobon offer classes and clinics for children and adults.
Digital nomads
Work from home anywhere, join your workcation
Fast internet and outlets for charging electronics
Dining
You don't know where to dine yet?
Bonaire counts many great restaurants.
Check our Social media or ask the hosts for the best places in town
Wellness
The island's climate and steady sunshine promotes a general atmosphere of fitness, health and wellbeing
Fitness centers, Crossfit locations, Yoga classes, SUP yoga Classes, Stand-up paddling (SUP), massages are available at several locations on the island
Check our Social media or ask your hosts 
Excellent
⭐ ⭐ ⭐ ⭐ ⭐
#2 of 27 B&Bs / Inns in Kralendijk
433 reviews
Hätte nicht besser sein können
"Ich war zum zweiten Mal bei Kim und John, und wieder war es ein super entspannter Aufenthalt. Tolle Zimmer, schöner Poolbereich zum Entspannen, eine große Küche, in der man sich selber kochen kann. Aber das Wichtigste ist die Gastfreundschaft von Kim und John. Man lebt in einer sehr familiären Atmosphäre, wenn man denn mag, auch mit den anderen Gästen. Das Preis-Leistungsverhältnis ist unschlagbar. Habe wieder gebucht, für den Winter"
Helemaal top
"In juni 2021 dit guesthouse bezocht. Ik ben naar Bonaire gegaan om een week te Kitesurfen met een vriend. Dit guesthouse heeft eigenlijk alles wat je nodig hebt. Gezelligheid, comfort, service. Het is alsof je soort van thuiskomt. Alles wat je wil is hier geregeld. Er heerst een goede sfeer. De eigenaren zijn erg aardig en super behulpzaam.
Oasis Guesthouse: " What else?"
"The perfect place to stay in Bonaire. Great location to explore the beautifull island Bonaire. Comfortable rooms. Cosy athmosphere. Relaxed and friendly hosts John and Kim who fulfill all your needs in every way