Bon Bini Na
Oasis Guesthouse Bonaire
Bon Bini Na
Oasis Guesthouse Bonaire
Bon Bini Na
Oasis Guesthouse Bonaire
Bon Bini Na
Oasis Guesthouse Bonaire
A Luxury Boutique Guesthouse
Oasis Guesthouse Bonaire is a luxury Guesthouse on Bonaire, situated in the area Belnem, the South part of the Island.
Oasis has comfortable luxury one- & two-bedroom suites with boxspring beds, air-conditioning and private ensuite bathroom.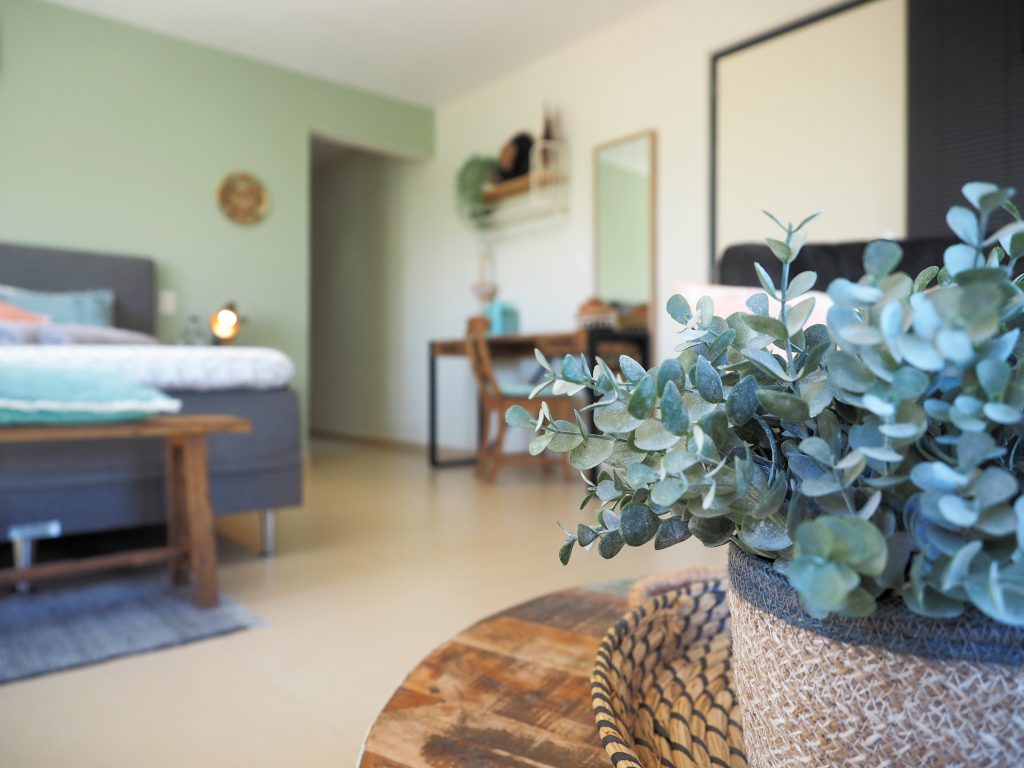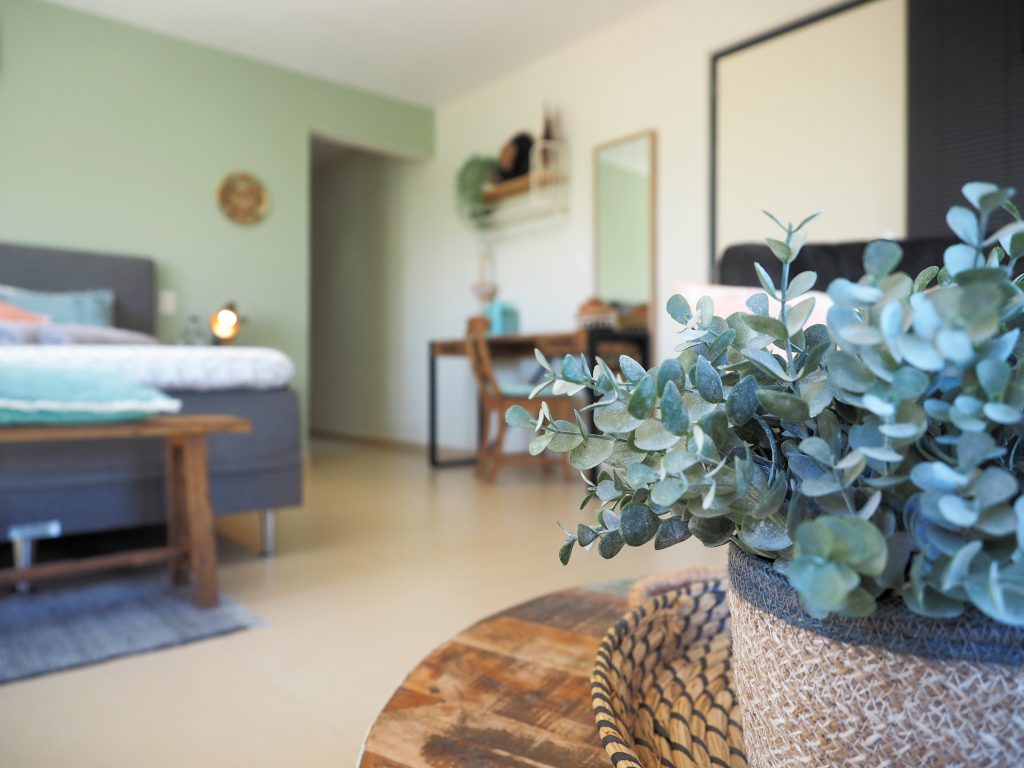 Affordable Price Guarantee
To give you already a bit of a holiday feeling while you are making your reservation, we offer you some extra's, especially when you book your stay on our website!
Perfect Location
Oasis Guesthouse Bonaire has the perfect location! Super central situated for every activity or if you like to go to the centre.
It is only a few minutes away from:
Plan Your Dive, Kitesurf or Windsurf Trip
Check Availability
Ready to book your stay!
Check the availability and make your reservation in our online reservation tool.
Paradise is waiting.
Any Questions?
If you have any questions, check our FAQ first, your answer might be there. If not, go to the contact page and send us a message and we will come back to you.
Sit Back and Relax
Once you have booked your stay at Oasis Guesthouse Bonaire, you only have to pack your bag and take your flight to paradise!
See you soon.
What our customers are saying

voor herhaling vatbaar ☺eigenlijk alles. fijne ontspannen plek ☹niets

Uitstekende locatie voor vakantie of werk. ☺Een pracht van een terras, met een heel mooi zwembad. Keuken is uitstekend, en de eigenaren zijn zeer vriendelijk / behulpzaam / gastvrij. ☹De indruk die ik had gekregen via de website was anders dan in het echt. Niet slechter of beter, maar wel anders.

☺De huiselijke sfeer ☹Er is niets tegengevallen, alleen dat ik weer weg moest

Relaxed! ☺grote gezamenlijke keuken van alle gemakken voorzien, hele nette kamer, stille airco ☹De weg er naar toe is het enige minpuntje (maar dat is overal op Bonaire zo). Een auto was een must (fiets of scooter niet te doen)

Guesthouse met zwembad, heerlijke bedden, alles super schoon, en met behulpzame hosts! ☺Alles! ☹Ik kan niets bedenken
A tranquil oasis among friendly people near beautiful clear waters. ☺ Nice pool long enough to swim lengths, friendly hosts and guests. ☹ Rutted dirt roads are a bit rough, but no big problem
prettige sfeer, ruime keuken met veel voorzieningen, prettig personeel, flexibel. mooi zwembad en voldoende liggelden en ☺mooie ruime kamer

geweldige locatie met voor ieder wat wils ☺alles ☹niets aan te merken
G E W E L D I G ☺De gezelligheid van Brabant maar dan ver van huis 🙂 De eigenaren, John en Kim doen hun uiterste best om het naar je zin te maken! Ik heb ook genoten van mijn verblijf, alles was helemaal naar wens. Mijn kamer was meteen bij zwembad waardoor het helemaal prive aanvoelde 🙂 Ik kom graag weer terug! ☹niks
Wilma van Altena
21/08/2022
Super leuk guesthouse voorzien van alle faciliteiten en gemakken. John & Kim zijn zeer gastvrij, gezellig en vriendelijk, wonen meer dan 5 jaar op Bonaire en kennen alle goede restaurants, duik- en snorkelspots. Daarnaast is John zeer actief betrokken bij de Flamingo rescue. Vakantie met een persoonlijke touch van John & Kim.
In March and April 2022, for eight weeks, I lived in Oasis Guesthouse Bonaire – a truly a green oasis under coco nut trees in a beautifully laid out tropical garden. I had the Superior Suite on the first floor with two balconies, which during the day allowed me to enjoy the rooms without air condition by benefitting from the island breeze providing a nicely cooling air flow through the suite through open balcony doors. The hosts of the guest house, John and Kim, have always been available, kind and helpful – everything was always kept clean and everything kept in perfectly functional condition; John has always been quick in any maintenance action, if needed. The hosts made an effort of making everybody feel comfortable. They also were very flexible and upon my request provided me with a large table in my room, allowing me to use this suite as a remote office for my daily work every morning, which was supported by a very stable and fast wireless LAN, which allowed me to hold videoconferences with people in Europe again and again for couple of hours every day without problems. Every afternoon I went windsurfing in Sorobon and had a swim at Bachelor's Beach every evening before sunset. Oasis Guesthouse has become like my second home and I look forward to my many future returns there, always as soon as may be. I can really recommend Oasis Guesthouse to anybody, who looks for a relaxing vacation and quality stay in Bonaire.
Goeie sfeer, fijn huis met zwembad en gezamenlijke schone keuken. Prima kamer. Fijne locatie en goeie verhuur van auto tot fiets en snorkel. Goeie tips. Heerlijke tijd gehad! Bedankt!
Danielle Quarles van Ufford
03/04/2022
Wij waren eind maart een weekje in guesthouse Oasis en het was top! Kim en John zijn super goede hosts, je voelt je er binnen no-time thuis, geen vraag is te gek. Ze staan voor je klaar als je ze nodig hebt. De kamers zijn gezellig, schoon en t bed slaapt heerlijk. Wij hebben een top week gehad en gaan zeker terug als we weer op t eiland zijn.
Alexander Blok
21/02/2022
Lovely guesthouse with lovely hosts. Everything is tidy, clean and well organized, the hosts (Kim and John) welcome you with open arms and make you feel at home as soon as you arrive. In the room all was present and working fine, the bed was an absolute delight! Whatever the goal is of your vacation Oasis is perfectly located for it and provides the facilities to do whatever you want to do; snorkeling, diving, windsurfing, kite surfing. Also transportation can be rented directly from Oasis.
William Gibson
19/02/2022
We just returned home after two wonderful weeks in Bonaire. Our hosts at Oasis Guesthouse, Kim and John, were friendly and gracious and provided a clean, comfortable, relaxing stay. The guesthouse is near several great dive/snorkeling sites and good restaurants. The backyard features a nice garden with hummingbirds alongside a well-maintained pool just long enough for swimming laps. We found friendly folks at the house and throughout the island. It's a great retreat from any place cold or dark, accommodating, but not over-developed. We highly recommend this spot and look forward to returning to enjoy the hospitality of beautiful Bonaire.
Elise Osterrieth
17/02/2022
Great place to stay, I can't recommend it highly enough. Spotlessly clean, and excellent location in a renowned neigbourhood. I want to mention that every detail and every corner of the interiors and exteriors are built with love and perfect taste. The owners are very nice people with a gentle character of hospitality, who can recommend you all of the best and hidden-from-tourists spots on the island. We met some great fellow-residents during our stay. This may have been the first time I stayed here, it certainly won't be the last. Great pool and pool area, exceptional wifi-connection, and last but not least, the locally sourced breakfast was impeccable! KR, Elise
Seia van Meerten
01/02/2022
Heerlijk guesthouse! Goede lokatie, schoon, fijne kamers, keuken met alles wat je nodig hebt en een mooie tuin met zwembad. Er hangt een gezellige sfeer en je komt gemakkelijk in contact met mede gasten. Kim en John hebben goede tips en hebben overal aan gedacht. Zo is er ook ruimte om kite spullen op te bergen. Al met al een aanrader!
Are You Ready For Adventure?